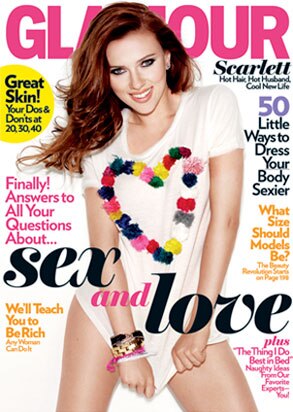 Check out Ms. Reynolds on the cover of ....is that...Glamour?
I really have to find out the demographic of Glamour mag. I had a Glamour issue back in
April
when Miley was on the cover. Maybe I am old but do girls seriously want to see girls on the cover of magazines wearing only shirts? Isn't that why we have magazines like Maxxim? If you are one of the girls who want to see a half naked Scarlet on the cover of a magazine I suggest you stop listening to Katy Perry's I Kissed a Girl asap and pick up your boyfriends magazines.
Is it me, or is Glamour trying to sell some mags to the boys?