I was so over Dancing with the Stars this year.
They don't have a celebrity on that made me want to watch although I have felt that way in the past and eventually watched.
This year they were trying to get new buzz by bringing on "for the first time" a husband and wife competing against each other in the form of Jewel and her "rodeo star" husband Ty Murray. I so don't care about those two and it to hear every commercial mention the fact hurt my eyes. I spent so much time rolling my eyes that if I end up with some sort of vision problem ABC will be getting my medical bill.
Now, that whole thing is in the
shitter
because Jewel has a fractured tibia in both legs and has dropped out along with Nancy
O'Dell
(another person that I could care less to watch dance), who has torn knee
cartilage
.
Oh well....Que
sera
sera
....
Taking over one of the vacated spots is Holly Madison, ex-number one girl of Hugh Hefner and ex girlfriend in a long line of girls for
hottie
,
Criss

Angel
.
I guess after Hugh and
Criss
, Holly needs something to take her mind off her train wreck of a love life. I like Holly and may actually watch.
As for the other seat, it has not been disclosed yet.
Celebrity couples I would like to see on Dancing with the Stars competing against each other:
Ashton

Kutcher

&

Demi

Moore
- I know they are busy but who wouldn't want to see them dancing?
Michael Douglas & Catherine Zeta-Jones
- I always liked them. She is attractive and has danced and we need an older dude.
Kevin Bacon &

Kyra

Sedgwick
- After losing their retirement money in a
scandal
they could use the
mula
.
Howard Stern & Beth
Ostrosky
- I have no doubt Howard could handle the
gruelling
schedule. He made a movie and did his radio show. Imagine how funny Howard would look trying to master those moves. I would love to see him waiting for the judges reactions and scores. If he was on I would want him teamed with
Edyte
.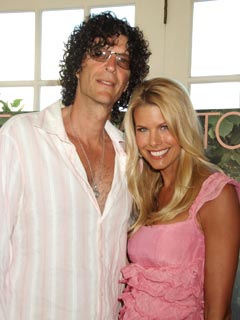 Faith Hill & Tim

McGraw
- Now this is a couple I would like to see. He's hot, she's hot what else do you need?
Antonio

Bandaras

and Melanie Griffin
- Don't they always have a big lipped women competing?
Freddie

Prinze

& Sara Michelle Geller -
Are they doing anything else right now?
Josh

Duhamel

&

Fergie
- They just got married in January. This may be the last thing they do before they divorce.
Seal & Heidi

Klume
- Dude, who doesn't want to see Seal, in a tight, rhinestone, dancing ensemble?