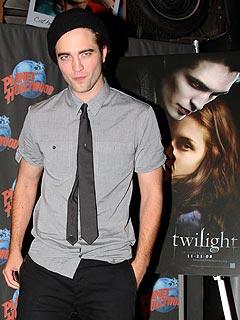 Summit Entertainment has secured screenwriter
Melissa Rosenberg
to pen
New Moon
and
Eclipse
, the second and third installments. I am so excited.
Lead bloodsucker
Robert Pattinson
is also on board for the first three films no word on the other characters.
I am excited for Stephanie Meyer, the next J.K. Rowlings.
This cash cow has not yet left the building.
Scanning the web for more Twilight information, come back soon.