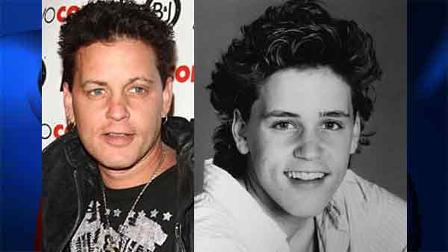 Who would have thought that this adorable kid with the sweet smile would end up so messed up.
Corey from Lost Boys, Lucas, Dream a Little Dream is dead at 38 of a drug overdose. It is just sad!!!
Come on Hollywood, get your shit together. This could be you!
Haim died at 2:15 a.m. Wednesday at Providence St. Joseph Medical Center in Burbank, Los Angeles